The Simon N. Groot Scholarship in Vietnam
Read more below on how to apply for the Simon N. Groot Scholarship in Vietnam.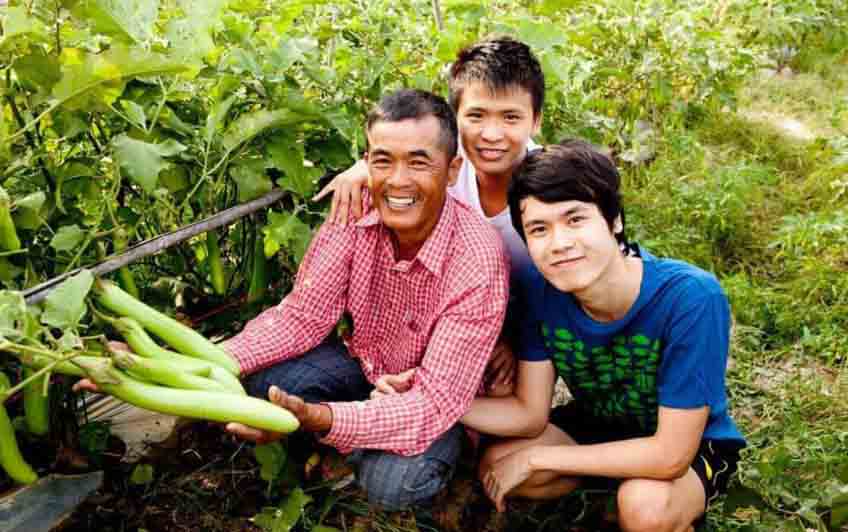 Dear students,
About us

We are East-West Seed (Hai Mui Ten Do), a company developing and selling tropical vegetable seeds. It is our mission to serve smallholder farmers, provide innovative products and services that will help increase the income of smallholder farmers, and promote the growth and quality of the tropical vegetable industry. We are the number 1 tropical vegetable company in the world and have been present in Vietnam since 1997.
What is unique about the Simon N. Groot Scholarship?
We constantly challenge ourselves and our team to excel, we work together, trust each other, care for each other and value each other's unique and diverse talents.
Our scholarship program is an example of how we are dedicated to developing the next generation of leaders in agriculture, business, and technology in Vietnam.
Read our brochure about the Simon N. Groot Scholarship in Vietnam here.
Apply now
Join our scholarship program if you are looking for a unique and valuable opportunity to help us continue our mission of serving farmers. To apply, please download and complete the form below then submit your application to SNGscholarship@eastwestseed.com before 31 December, 2017. The selection criteria are listed below.
*DOWNLOAD APPLICATION FORM HERE*
Learn more about the scholarship in this video (selection criteria continues below video)
The ideal candidate should be:
A graduate in an agriculture-related field of study (Agronomy, Plant Breeding, Crop Protection, Biotechnology, etc) from accredited universities in Vietnam

Preferably a student holding a grade average of 8 (GPA 4.0 A) or higher

A Vietnamese farmer's child

Committed to serving agriculture in Vietnam after graduation

Skilled in English communication, preference given for those with an IELTS academic grade of 6.5 or higher

Younger than 35 years old
We look forward to welcoming you soon.
East-West Seed (Hai Mui Ten Do) Vietnam