East-West Seed appoints new general manager in Tanzania
Leading tropical vegetable seed company places stronger focus on supplying quality seeds to African farmersCoen Everts to lead East Africa's largest vegetable seed company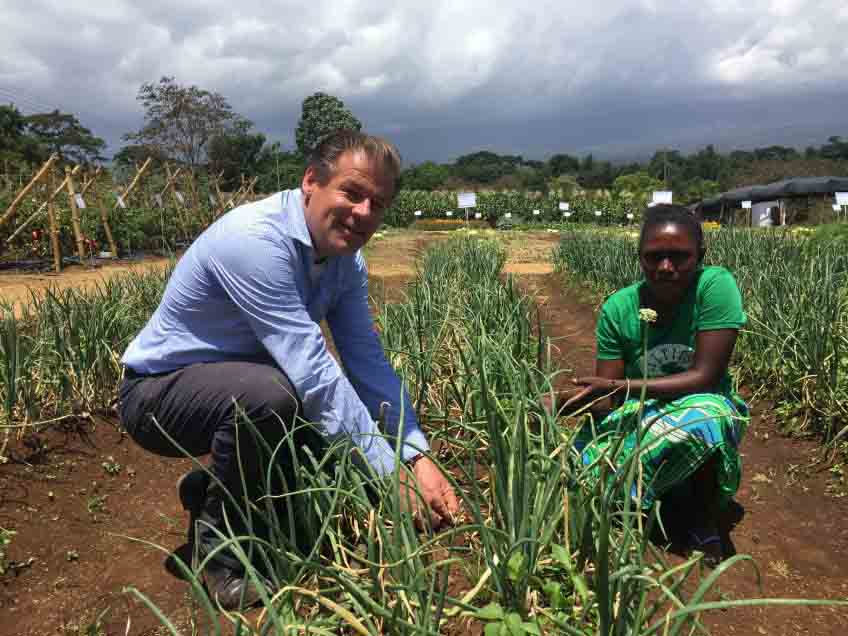 Coen Everts will lead East-West Seed in Tanzania, where the market is growing rapidly
Former General Manager of East-West Seed Tanzania, Mathé Bastiaansen recently handed over the reins of East-West Seed Tanzania to Coen Everts who will lead the company to further local growth.
'Mathé played a significant role in putting East-West Tanzania on the map and was instrumental in setting up flower seed production and export to India and other countries,' says Everts. Marigold (Tagetes Erecta L) seed production started in 2008 and the import of vegetable seed got underway in 2012. Last year was a turning point for the company in which the sale and distribution of vegetable seeds outperformed the export of flower seed.
A shift in focus
The East-West Seed brand is becoming well known in many parts of Africa, with Tomato, Onion, Hot Pepper, Cabbage and Okra as the main crops.
'Our sales are growing rapidly in Tanzania and we need to improve our supply chain, distribution and customer base to keep up with the long-term growth. We aim to strengthen and further support our network of trusted distributors,' Everts explains.
Coen Everts has more than 20 years' experience in developing, implementing and expanding growth strategies in challenging conditions in remote markets. He worked in the Philippines among others. East-West Seed has taken him on board to further professionalize local marketing and distribution in Tanzania where the market is expanding as farmers realize that paying a higher price for quality seed is a sound investment.
Better access to quality seed
'Farmers in Tanzania demand quality products and a reliable supply. This is something East-West Seed can offer them. Hybrid seeds are making significant steps and we need to introduce these innovations to East Africa,' says Everts. 'We will continue to transfer our knowledge in order to assist smallholder farmers to achieve higher yields and a better income.'